University College Dublin Foundation Program
The University College Dublin International Study Centre (ISC) programmes are a combination of English language, study skills and academic subjects aimed at getting you ready for degree study at UCD. The International Foundation Year offers a Three-term programme depending on your level of English language.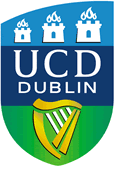 Why Choose University College Dublin?
University College Dublin is Ireland's most popular university. Our global standing is acknowledged in world rankings – ranked in the top 2% of world universities according to Times Higher Education rankings of 2011.
UCD is Ireland's most progressive university, where we equip graduates with the wide range of skills required to succeed in today's society.
A qualification from UCD is highly regarded in the workplace and UCD's employment record is second to none. We also aim to provide clear graduate-study pathways with more than 200 taught and research graduate programs available at UCD.
Foundation Program Options for University College Dublin
Please click on name of the foundation stream for details
International Foundation Year leads to these Bachelor's Degree Programs at University College Dublin
Economics BA
Commerce BComm
Economics and Finance
Social Science BSocSc (Major: Economics, Geography, Information Systems, Politics, Sociology, Social Policy, Archaeology)
Chemistry
Biochemistry & Molecular Biology
Cell & Molecular Biology
Environmental Biology
Microbiology
Zoology
Applied & Computational Mathematics
Archaeology & Geology
Geology
Mathematics
Mathematical Science
Physics
Physics with Astronomy & Space Science
Statistics
Theoretical Physics
Biomedical Engineering
Biosystems Engineering
Chemical and Bioprocess Engineering
Civil Engineering
Electrical Engineering
Electronic Engineering
Energy Systems Engineering
Mechanical Engineering
Structural Engineering with Architecture
Computer Science
Food Science BArgSc
Human Nutrition BSc
Health and Performance Science BSc
Sports and Exercise Management
For more details about Foundation Year structure, intake dates, fees, accommodation and UCD International Study Centre (for University College Dublin), please contact us. Free hardcopy prospectus is avaible, too. If you are in Singapore, you can obtain a copy at JACK StudyAbroad office.
Official Representative in Singapore
If you are considering UCD International Study Centre (for University College Dublin), please contact JACK StudyAbroad – the institution's official representative in Singapore. We are trained to provide counselling and reliable service and advice to international students on behalf of the institution. Services provided are Free of Charge for eligible students in Singapore.
Representative: JACK StudyAbroad
Address: #12-05 Park Mall (Opp Dhoby Ghaut MRT Station), S238459 (map?)
Phone: (+65) 67376734
Business hours: Mon-Fri 10am-630pm; Sat (by appointment only)